Preservation of First Responders' Service Program
By Bronzery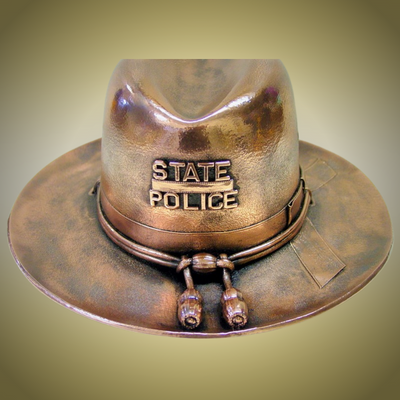 Timeless Preservation of One's Commitment
The Lousiana State Troopers Association uses our innovative service to honor its members by having their campaign hat i.e. Smokey - bronze plated. The beautifully preserved Smokey is given by the Association as a gift to its retiring members.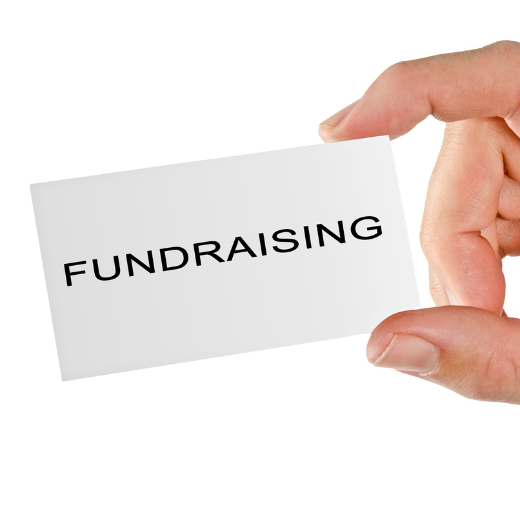 Fundraiser For Your Association
Your members will love our service. When a member uses our service, we give your association 5% of the total sale. Your association can make, on average, $20 per order placed. A member's family or friend can also use our service and generate revenue for your association!
Use the below contact form to learn more.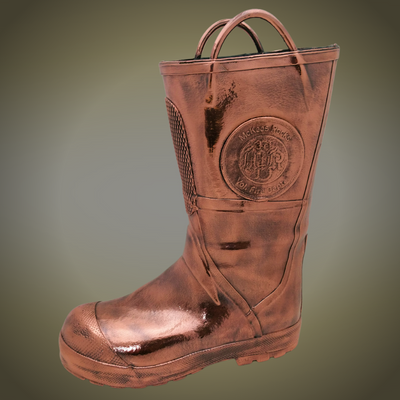 Member Discount
Your members will always enjoy a 10% discount on any of our services.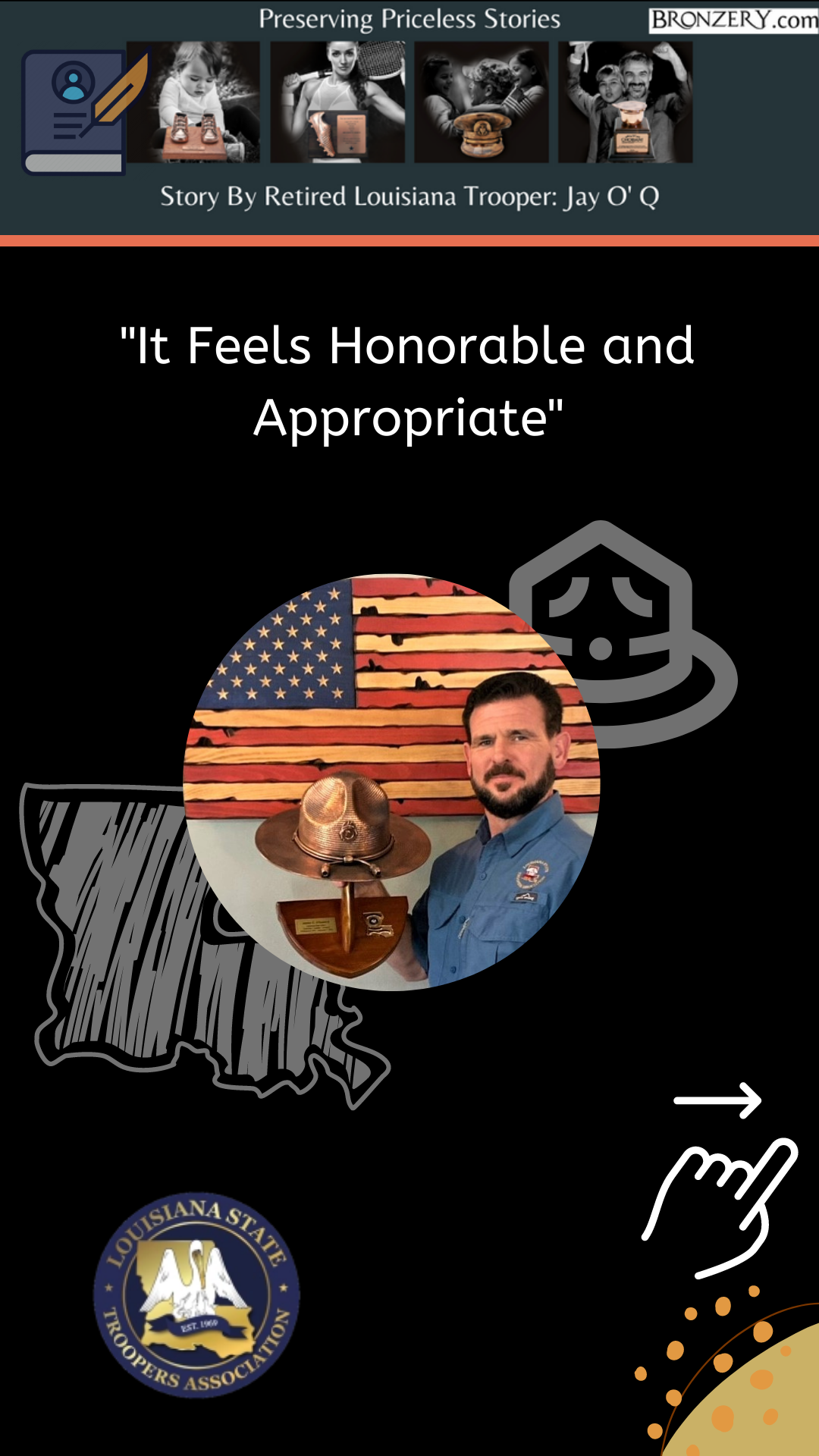 Promoting Your Members' Successes
Our service is about preserving memories and stories. We want to share, through social media, your members' stories of what it means for them to serve their community.
Read Jay's, Executive Director of Louisiana State Trooopers Association, story he submitted to us. The story captures the feelings a trooper has towards their campaign hat.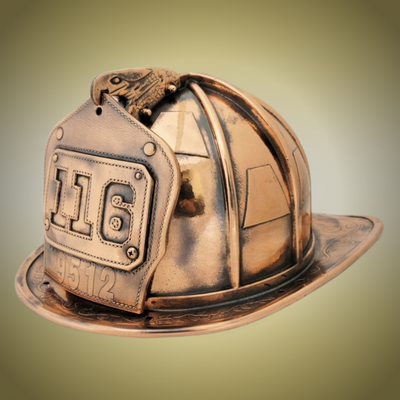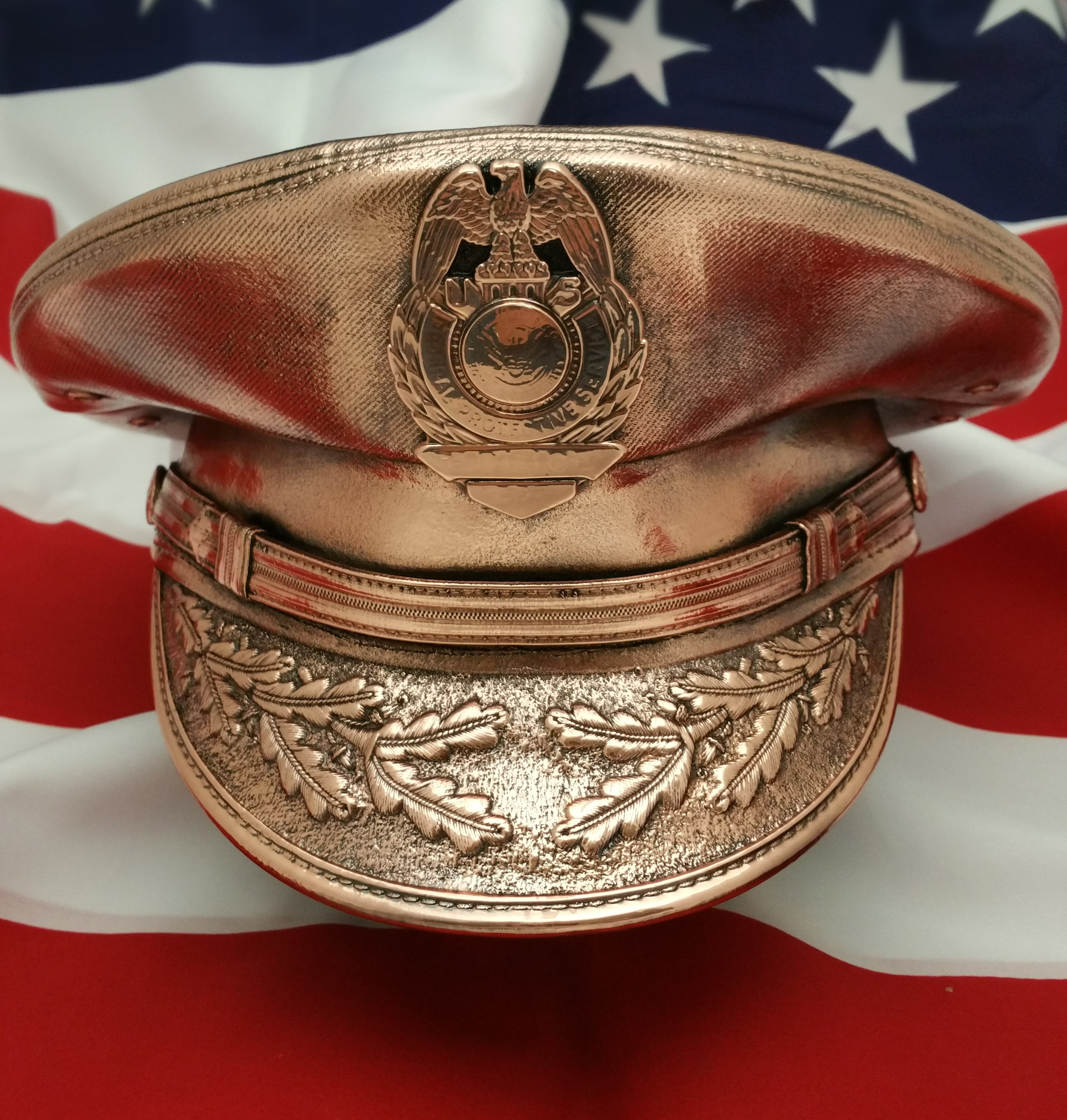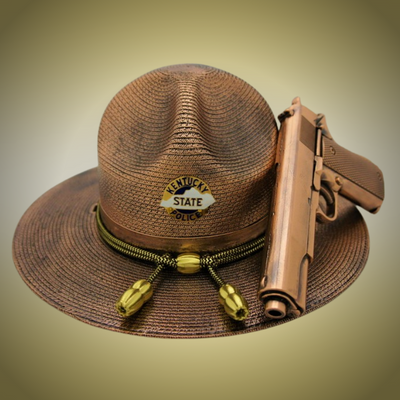 Some of Our Clients
Lousiana State Troopers Association
Virginia State Police Association
Benbrook Firefighets Association
Honoring Our Fallen
Seattle Police Department
+Many individual military personnel, firefighters and peace offiers who have used our service as a gift for themself or for one of their associates.
We Are Here to Support Your Association
Want to learn how easy it is to begin a partnership with us?
Simply fill out the form below or contact us at 800-909-7523 or lawrence@bronzery.com--thank you.