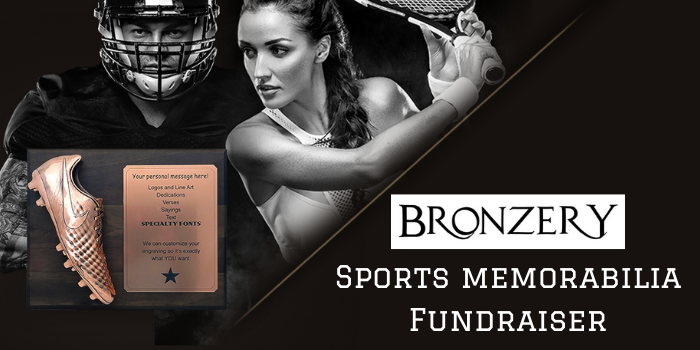 Crafting Memories into Tomorrow's Treasures;
Brings Money To Your Sports Team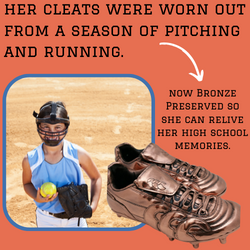 What is the Bronzery Fundraiser?
We are America's only service that can take a person's priceless keepsake and artistially preserve it.

This is why parents love our service. Instead of tossing into the trash a child's worn out softball cleats, a parent can get these same cleats Antique Bronze. Now, these cleats will serve as a reminder to the student's fun high school athletic experience.

By simply introducing our service to your team parents, your team makes money. Our fundraiser is that simple!
Why Fundraise with Bronzery?
No Selling Involved—Just introduce our service to your parents and our service sells itself. Our dedicated customer care team will assist your school parents through the buying process.
Year Around Fundraising—Your team earns money year around; even during summer break.
More Fundraising Opportunities—Out of state family members can also participate in your fundraiser. Plus, you earn revenue on any item sold through our e-store when a customer uses your team's tracking code.
No Financial Commitment—Our fundraising program is free to your organization.
Cancel Anytime—There is no time commitment to be a part of our fundraising program. However, we do request that you promote our fundraiser for at least 3 months.
Experienced—Bronzery has been in business for over 30 years. We are America's only service that artistically preserves keepsakes through electro-plating. All orders come with our Forever Shine Guarantee.
Trusted—Nike, UnderArmour, Vans, Oakley, Boston Red Sox, Colorado State University, US Marine Corp, US Navy, Adidas plus many more recognized brands trust Bronzery in preserving keepsakes for their organization.
How Much Can My Team Fundraise?
Provide your basic contact information and Lawrence our Director of High School Fundraising will get back to you. Or call, 800-909-7523.
How Does the Fundraising Program Work?
After signing up for the fundraiser, we help you launch the fundraiser with a $25 gift certificate giveaway. The winner can use the gift certificate on any Collection we have on our E-Store.
We provide co-branded marketing collateral that promotes the fundraiser. You can distribute the collateral electronically or in print to your families. A shared Dropbox folder is created for your organization to access the collateral.
People purchase through Bronzery using your organization's unique tracking code. Your team makes 10% on each order. Your revenue percentage does not include amounts collected for sales tax, shipping & handling and production rush fees.
You have access to a dashboard to review how much revenue has been raised for your team. This is where you also go to request monetary payouts.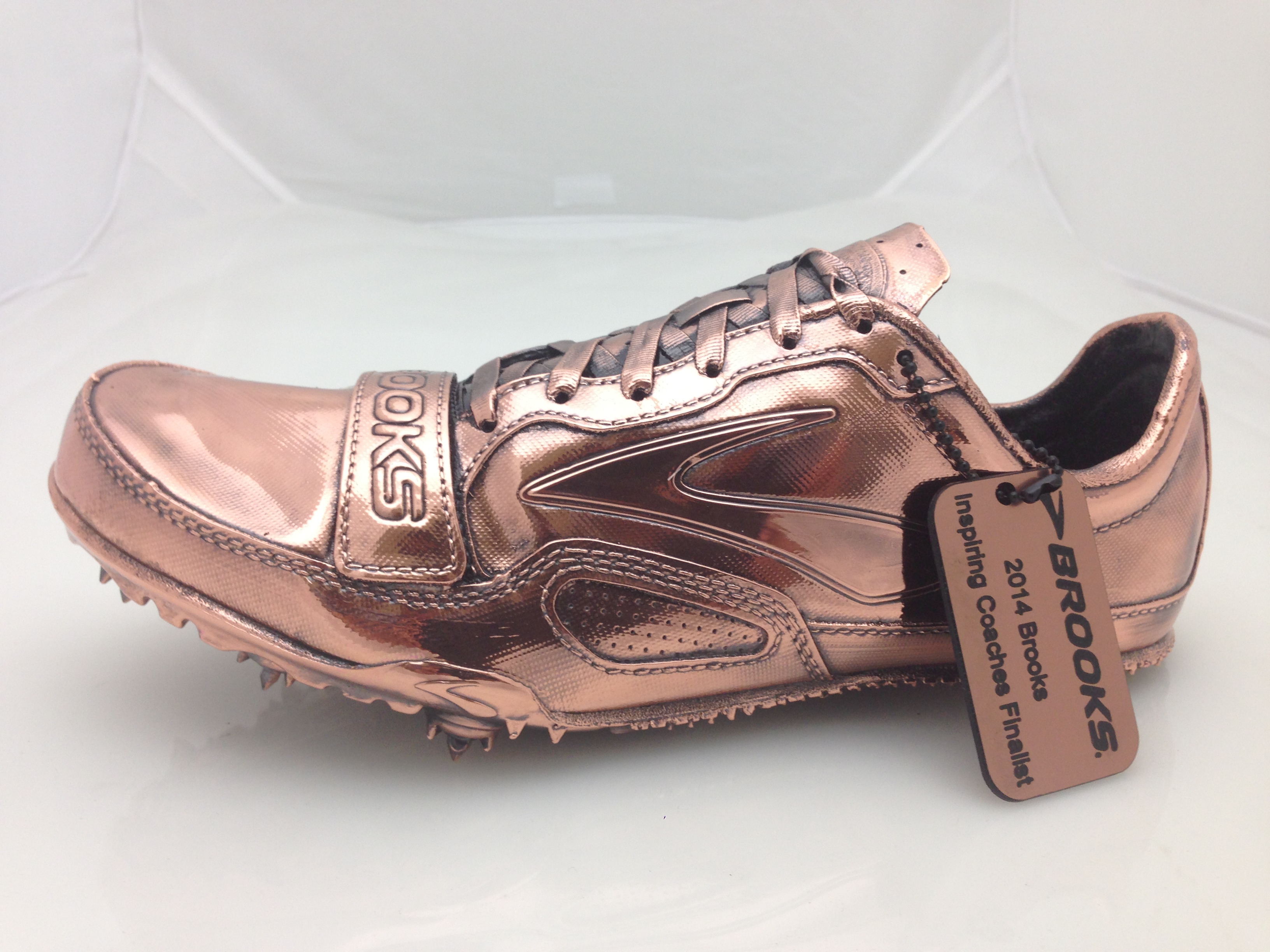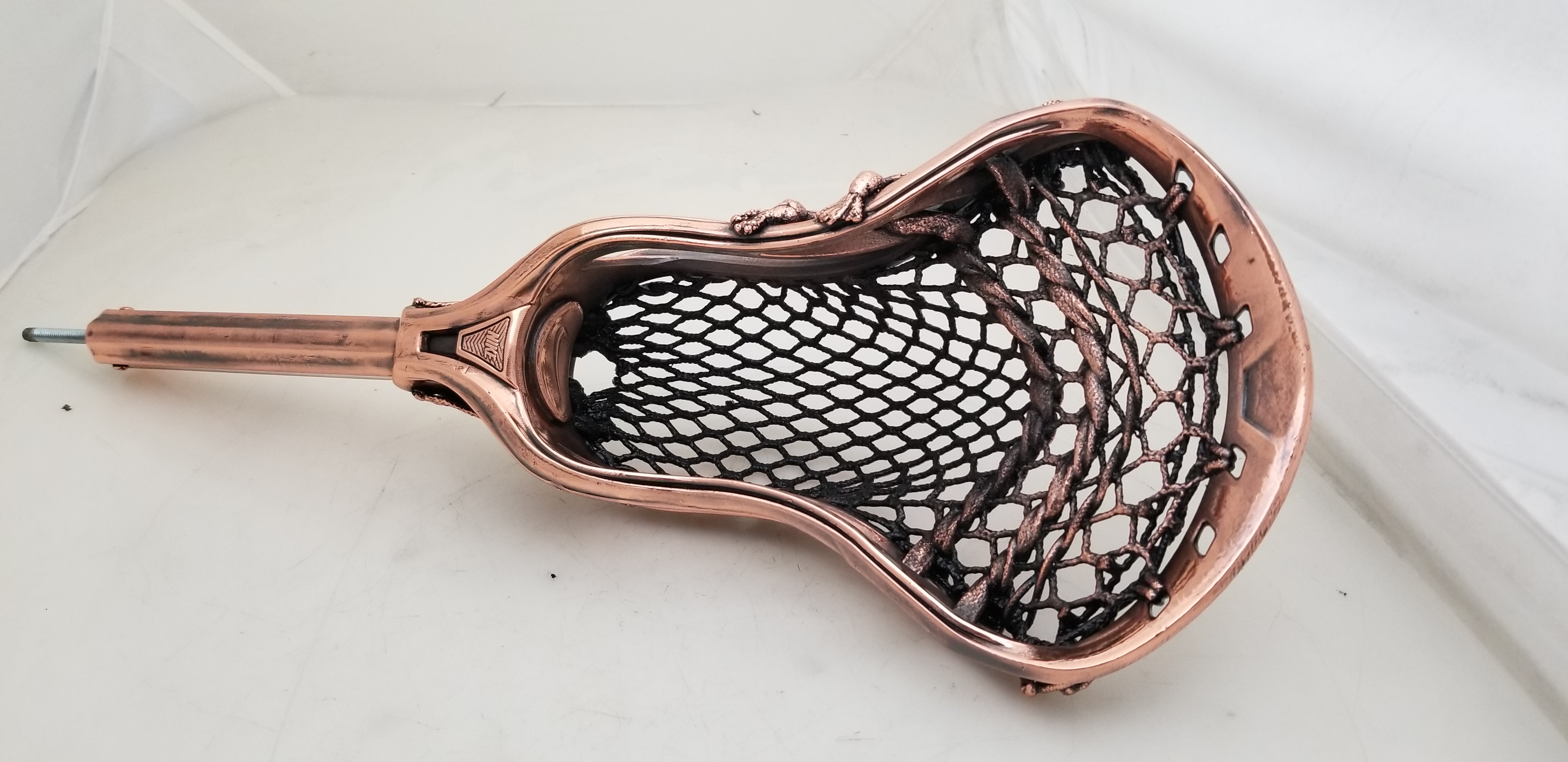 Still Interested?
Provide your basic contact information and Lawrence our Director of High School Fundraising will get back to you. Or call, 800-909-7523.